Suzanne has a wide range of experience treating patients from a few weeks of age to people in their 90s.
For many years she has worked with people who have various physical or learning disabilities.
Suzanne came into osteopathy through having experienced treatment after a skiing accident, which caused sciatic problems. Seeing and feeling how much treatment helped her, she decided to train as an osteopath, graduating in 1998.
Continue Reading
Ben qualified from the University College of Osteopathy in 2018.
During Ben's training he elected to study further specialist topics involving obstetrics and cranial osteopathy.
Ben's interest in osteopathy was first sparked when he suffered a back injury in 2014. At a time when little seemed to help, his osteopath improved his condition significantly and enabled him to return to his other passion, competing professionally in motorcycle trials. Drawing from this experience, Ben feels able to strongly empathise with patients and strives to make a difference in the same way.
Continue Reading
Serafina Zanlorenze joins us as a new graduate from the European School of Osteopathy.
Previously, she studied and qualified in massage therapy, as well as a Master Reiki practitioner. She decided to take her studying further and train as an osteopath, thereby enabling her to increase her knowledge of the body and now utilising all these skills can assist people of all ages.
Continue Reading
Carrie qualified from the University of Northampton in 2001 with a BSc in Podiatry. Over the past 14 years she has worked for both the NHS and private sector and enjoys all aspects of her career. A podiatrists job is to asses, diagnose and treat foot problems whether it be a painful corn or an in-growing toe nail. Carrie is registered on the Health Care Professional Council and is fully qualified to treat diabetic patients.
Continue Reading
Fiona first encountered Craniosacral Therapy after experiencing a back injury in 2002. She was so impressed by the results, and the depth of the practice, whereby she felt truly seen and heard at a soul level. She started training in 2005 with Franklyn Sills at The Karuna Institute and gained her diploma in Craniosacral Biodynamics in 2007.
Fiona has a background in Tibetan Buddhist teachings which she considers to be the inspiration for her way of being in the world. She is very interested in people and often works with clients who seek a deeper understanding of themselves through the exploration of their physical & emotional bodies.
In her practice she supports mothers & babies, and people with a wide range of issues. Fiona is a registered and insured member of the Craniosacral Therapy Association U.K.
Continue Reading
Jo is a fully qualified counsellor, priding herself on developing a strong therapeutic relationship with each of her clients and providing integrated counselling skills to meet individual needs. Throughout her career, Jo has always had a passion for working with people, having a sound knowledge of both the mind and body.
Jo is a member of the British Association for Counselling & Psychotherapy (BACP).
Continue Reading
Juli has been practising Acupuncture since 1998, initially working in Scotland before relocating to the South East. Juli's needling technique is extremely gentle and patients are usually surprised how few needles they feel. She also uses light therapy which is ideal for children and those with a needle phobia. Juli is passionate about listening to her patients and providing them with the best possible treatment to resolve their issues.
Continue Reading
Nadia is passionate about empowering others. Having experienced the benefit of holistic therapies and meditation at times of trauma in her own life, most significantly after a road accident at age 18, Nadia was drawn to study and practise various healing therapies.
She qualified as a Reflexologist with the International Federation of Reflexologists and became a Reiki Master/teacher in 1997, whilst working as a Senior Instructor for the Kent Autistic Trust. Nadia has since gained certification in various holistic therapies, including Indian head massage, facial and acupressure massage, and is an accredited Meditation teacher.
Nadia is a member of the Association of Reflexologists and is a registered Therapist with The Harmony Therapy Trust.
Continue Reading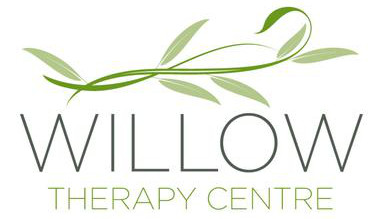 Willow Therapy Centre
26 Willow Court, St Peter's Park Road
Broadstairs CT10 2BQ
Contact Us
This email address is being protected from spambots. You need JavaScript enabled to view it.
01843 863284
Opening Hours
Mon 9am-8pm
Tue 9am-6pm
Wed 9am-6pm
Thur 9am-5pm
Fri 9am-6pm
Sat 9am–4:30pm