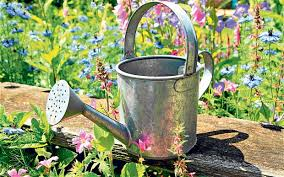 Birds are singing, windows are flung open and the sun is shining all over the dust that has gathered over winter.
Now is the time that we all get carried away with waking up our houses from their winter slumber and cosiness. We all start stretching up to the cobwebs that until now have been invisible. Bending into awkward positions to get into the nooks and crevasses and deciding to rearrange the furniture.
This is all very well, but we need to remember that just like our homes our bodies are waking up. If you are moving furniture, make sure that you can lift it first. If it is too heavy then seek help, yes we have all done it and moved things and suffered. Look at what you are planning to move. Can you lift it? Can you lift and move it safely without help? Will it be a struggle to move it? Are you likely to hurt yourself moving it? If you can answer yes to any of these questions then get help.
If you are moving things by yourself then ensure that you lift from straight in front of you. Assess where you are planning to move it to and lift keeping the item as close to you as possible. Do not twist your body whilst keeping your feet still, this will hurt! Instead lift and turn and bending your knees put the item down.
Happy cleaning.