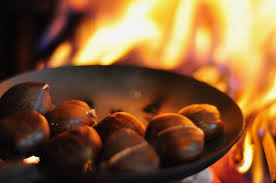 There is now a winter chill in the air. The heating is on and leaving the house takes that little longer as we put on our winter coat, hat, scarf and gloves.
Children are beginning to get excited about Christmas and making their lists and we start to write the Christmas cards and wrapping the presents. It is wonderful giving out the cards and the presents, but the wrapping and writing take their toll on our bodies. This is a time of year when we see people coming into Willow Therapy Centre with back and neck pain brought about by the Christmas preparations.
When it comes to writing cards doing them in small batches is the ideal way. Sit at a table and have everything in front of you within arm's reach. Make sure that you are comfortable in your chair and that your back is supported by the back of the chair. If possible put your feet on a small box or a foot stool. This helps to keep you in a more upright position.
Presents should also be wrapped in small batches. Again have everything to hand. However, it is easier to either, kneel down at a coffee table or stand, say at a breakfast bar or kitchen work surface.
Happy Christmas from us all at Willow Therapy Centre!